About
Dr. Linda Burrs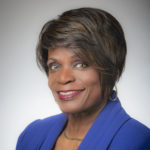 Dr. Linda Burrs is the President and Principal Consultant of the Step Up to Success home of Second Generation diversity training. Her consulting firm focuses on leadership and organizational strategies for leaders, teams and individuals. For more than 30 years, Dr. Burrs has brought her rich dynamic approach to the corporate and professional training arena. The breadth of her experience and the depth of her expertise crosses all walks of social and organizational life including law firms, health care, and financial organizations including educators, business professionals, leadership groups and non-profit groups.
Dr. Burrs served as a member of the Public Safety Diversity Task Force for the city of Dayton assisting in the development of recruiting strategies for police and fire. She is a founding vision team member of the Dayton Diversity and Inclusion Partnership (DDIP) group. In the past, Linda has served as a consultant to the Dayton police and fire task force and was a guest faculty for the NOBLE Police Leadership conference.
Linda designs and delivers targeted and successful curriculum for coaching interventions and development programs designed to measurably improve personal, leadership and organizational performance. Her experience, enthusiasm, and high energy provide the foundation for your memorable, life-changing, inspirational experience. When you attend a Step Up To Success! program, you walk away with improved communication skills, better self-management skills, enhanced interpersonal skills and a clearer understanding of your individual strengths and how they contribute to your success both organizationally, professionally, and personally.
Linda is a Past Chair of the Great Lakes Region of the Association for Psychological Type and has been a certified MBTI Practitioner through Consulting Psychologists Press. She has been qualified to administer the MBTI since 1995.
Areas of expertise include:
Dr. Burrs' Published:

Research study: The relationship between mid-level leaders' emotional competence and follower commitment©.

Book: The Fruits of Inclusion™: A Smart Business Guide to Creating a Sustainable Program of Diversity and Inclusion© (2008)

Articles:

Current Projects:

Books:

Public Service:

Contact Information:


Call today to see how we may partner to help you reach your goals (937) 866-7511 or email Linda directly at: [email protected].

Honors and Distinctions: