Inclusion Assessment™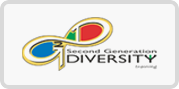 Thank you for taking the time to check out my Inclusion Assessment™. In today's challenging work environment, nothing seems to be more important than developing a level of trust and confidence in team members in a way that encourages high value behaviors that lead to high performance results. The opportunity to revolutionize teams from the inside out requires the transformative power of inclusion.
The powerful impact of an inclusive team cannot be underestimated. This survey was designed to assess team inclusiveness (based on the 12 Fruits of Inclusion™) and is built upon years of experience, research and work in and with teams of varying types across multiple industries. Clearly the benefits of an inclusive work environment are relevant:
[expand title="trigger text"][/expand]
I appreciate your help in further assessing the value of this instrument and look forward to you sharing your thoughts with me. I do not expect this assessment to take more than 10 minutes of your time. Please respond to each question.
Feel free to take advantage of this no-cost opportunity to use the assessment as much and as often as you want. One idea would be to assess the team and create a baseline to see where the team is before inclusion training and then retake the assessment a few weeks after training to see where improvements have been made.