About
Dr.

Linda Burrs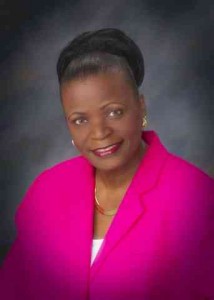 Dr. Linda Burrs is the President and Principal Consultant of the Step Up to Success! consulting firm that focuses on leadership and organizational strategies for leaders, teams and individuals. For more than 25 years, Dr. Burrs has brought her rich dynamic approach to the corporate and professional training arena. The breadth of her experience crosses all walks of social and organizational life including law firms, technology organizations, educators, business professionals, leadership groups and non-profit groups.
Dr. Burrs served as Interim Program Director for the Emerging Leader Program at the University of Dayton's Center for Leadership and Executive Development. In that role, she designed curriculum and developed programs for the Emerging Leader program. She remains an active presenter for the center's Management Development Training series. As Faculty at the University of Phoenix Cincinnati campus and Dayton Learning Center, Dr. Burrs facilitates learning in courses such as: Organizational Behavior, Management, Transformational Leadership, Cultural Diversity, Mediation and Conflict Resolution and Human Resources Management. She is adjunct faculty and guest lecturer at McGregor's School of Business for students in the MBA program. Dr. Burrs began working with doctoral learners at North Central University teaching courses in Research Methods and Design. She serves on 5 doctoral candidate's dissertation research committees.
Dr. Burrs was selected as a Catalyst for SOCHE's Creative Initiatives, Dayton CREATE. Linda is an Executive Advisor for the LexisNexis African American Network and is on the board of Community Health Centers of Dayton. Linda is a founding member of DaytonCoaches.com, an executive, business and career coaching group formed to support individuals in the greater Dayton community who are committed to personal, professional, and organizational growth and development. Additionally, Dr. B participates as a member of the Public Safety Diversity Task Force for the City of Dayton advising on minority recruiting strategies for police and fire and is a member of the Dayton Diversity and Inclusion Partnership Vision Team.
Linda designs and delivers targeted and successful curriculum for coaching interventions and development programs intended to measurably improve personal, leadership and organizational performance. Her experience, enthusiasm, and high energy provide the foundation for your memorable, life-changing, inspirational experience. When you attend a Step Up To Success! program, you walk away with improved communication skills, better self-management skills, enhanced interpersonal skills and a clearer understanding of your individual strengths and how they contribute to your success both organizationally, professionally, and personally. Linda is a Past Chair of the Great Lakes Region of the Association for Psychological Type (2004-2006) and is a Past President of the Greater Dayton Area Chapter of the Association of Psychological Type in Dayton.
Areas of expertise include:
Dr. Burrs' Published
Research study: The relationship between mid-level leaders' emotional competence and follower commitment©.
Book: The Fruits of Inclusion™: A Smart Business Guide to Creating a Sustainable Program of Diversity and Inclusion© (2008)
Articles:
Current Projects:
Books:
Contact Information:
Call today to see how we may partner to help you reach your goals (937) 866-7511 or email Linda directly at: Linda@DrBurrs.com.